NEWS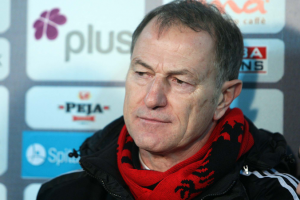 Today, on the occasion of Independence Day I extend an affectionate hug to all Albanian citizens in the Fatherland! A special greeting to all those who have had to leave the country to ensure a better future for their family!
Italia (4-4-2): Sirigu (27′ st Perin); De Silvestri, Bonucci (37′ st Acerbi), Moretti, Antonelli; Cerci, Parolo, Aquilani, Bertolacci (25′ st Bonaventura); Giovinco (20′ st Okaka), Destro (20′ st Matri). A disp: Rossettini, Rugani, Criscito, Gabbiadini, Poli. Ct Conte Albania (4-5-1): Berisha; Hysaj (29′ st Ajeti), Cana, Mavraj, Agolli; Lila, Abrashi (26′ st Shala), Kukeli (21′ st Roshi), Memushaj, Lenjani; Cikalleshi(…)
PRESS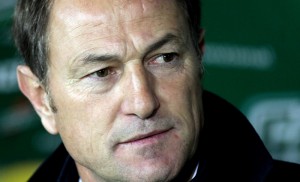 Sorry, this entry is only available in Italiano.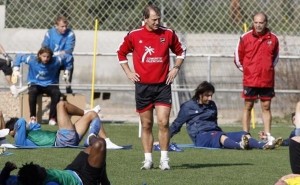 Sorry, this entry is only available in Italiano.
CARRIERA ALLENATORE
1992/93
1993/94
1994/95
1995/96
1996/97
1997/98
1998/99
Nov.1999
2000/01
2001/02
2002/03
2003/04
2004/05
2005/06
2006/07
Ott.2007
Apr.2008
2008/09
2009/2010
Dic.2011
2012/2013
2013/2014
2014/2015
Pro Vasto
Carpi
Carpi
Carpi
Cosenza
Spal
Spal
Modena
Modena
Modena
Modena
Brescia
Brescia
Torino
Torino
Levante
Torino
Torino
Udinese
Albania
Albania
Albania
Albania
C2
C1
C1
C1
B
C2
C1
C1
C1
B
A
A
A
B
A
Liga
A
A
A
Naz.
Naz.
Naz.
Naz.
CARRIERA GIOCATORE
1974/75
1975/76
1976/77
ott.1976
1977/78
1978/79
1979/80
1980/81
1981/82
1982/83
1983/84
1984/85
1985/86
1986/87
1987/88
1988/89
1989/90
Treviso
Inter
Inter
Reggiana
Pescara
Brescia
Brescia
Brescia
Brescia
Brescia
Palermo
Palermo
Palermo
Vicenza
Treviso
Treviso
Bassano
CARTA D'IDENTITA'
nome:
cognome:
nato a:
il:
nazione:
professione:
squadra:
Giovanni
De Biasi
Sarmede (TV)
16-06-1956
Italy
Allenatore
Albania
FIFA World Ranking